Cera-Tech 3D Dental Lab Inc.uses digital technology with your choice of a wide range of feldspathic ceramics (Vitablocs for example), Leucite-reinforced glass-ceramic(IPS Empress), Lithium Disilicate(e.max) as well as multilayered zirconia for your veneer options. Cera-Tech 3D Dental Lab Inc. strives to provide you with the strength, beauty and reliability you deserve from your dental laboratory. We are pleased to accept your digital impressions and also your traditional manual impressions.
Digital technology and on-site service allow our dental laboratory to deliver "Made in Canada" restorations, a guarantee for constant high quality and attractive prices.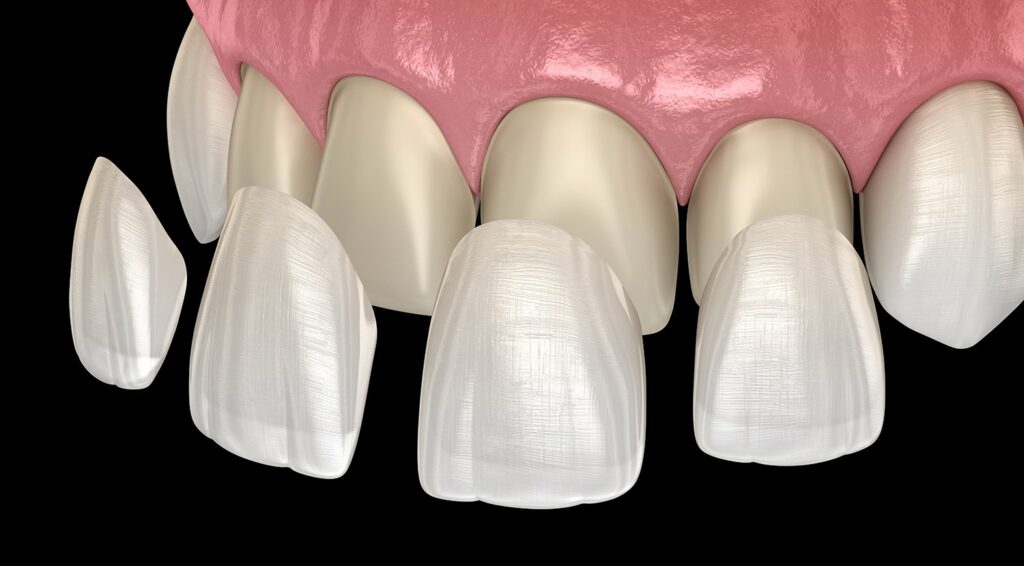 For the right situation and fairly ideal biting situation, veneers can be an excellent alternative to crowns. Veneers can perfect your smile by masking stains, closing gaps, hiding chips, correcting misalignment, and creating uniformity. Veneers, which are made of a thin, customized ceramic material, are designed to slide over your teeth, look natural, are long-lasting, and are relatively easy for the doctor to insert. Porcelain veneers can be created from materials like porcelain and ceramic, customized to your natural tooth shade, and look like your natural tooth. A customized shade makes them virtually undetectable.
Not sure if veneers are right for you? Ask your dentist to tell you more about your veneer options and then have them send your impression or digital file to us, we'll be happy to fabricate your custom restorations.