Teeth Whitening
Patient information: Are you happy with the color of your smile when you look in the mirror? Has your Dentist or Hygienist recommended a whitening procedure prior to getting any crown or bridgwork started? If ugly stains caused by coffee, tobacco, tea, soft drinks, or even wine have turned your white smile dull, you'll be happy to know that there are a variety of teeth whitening options available. If you are thinking about whitening and also need a crown/veneer/bridge, it is important to get your whitening done prior to beginning that process with your Dentist. Finally are you getting married, graduating, looking for a unique gift or simply want whiter teeth to enhance your smile, Cera-Tech 3D Dental Lab Inc. can provide you with custom in-office whitening procedures, right in our clinic facility.
We are proud to offer Spa-Dent(TM) in office whiting using red and blue light technology that not only speeds up the procedure to 20 minutes, it provides you with the healing effects of blue light and no tooth sensitivity. We would be happy to provide you with a safe, professional environment for your tooth whitening needs.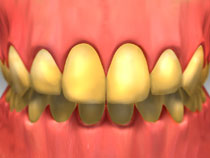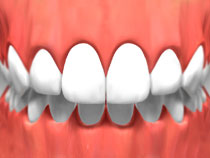 Doctor: We would like to offer our tooth whitening service to your patients, which can enhance your practice and free up some of your time. We can offer the service prior to custom shading with your patient in order to enhance their final result for any restoration procedures you may be planning for.